Advertising & Marketing
"We do not ensure you for the cheapest services, but we can ensure you for the best service we deliver."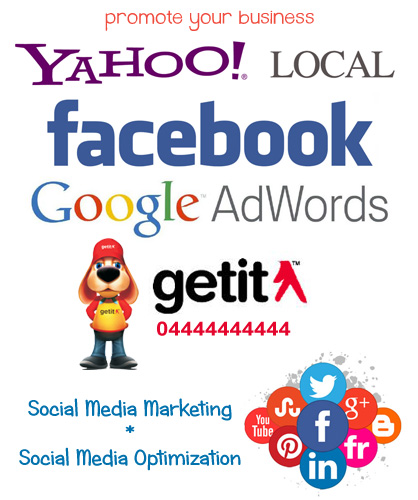 Get a lot more business for a lot less money!
Most people are now aware of the enormous impact that Social Media like Facebook, Twitter, Google+ and YouTube have on improving online business - not having these Social Media giants connected to your website is no longer an option. There exists no other low-cost marketing strategy that will easily give you large numbers of visitors, many of whom will come back to your website time and time again.
Your customers may well be on your website but what about your potential clients? If you could get new customers without them visiting your website, wouldn't that be great? With Social Media you can build your brand recognition and create trust off your website so that the conversion rates on your website go way up!
Your potential customers will come looking for you!
Social Media is a natural evolvement of the Web and we have become specialized in the working of social media technologies to help reach a targeted audience, generate that much needed revenue and create a positive image for a business.
Social Media marketing is a two-way form of communication
Probably the most important aspect of our marketing is we recognize that Social Media unlike other forms of online marketing is a two-way form of communication. Many companies are not yet using Social Media and the majority of those that do will simply narrowcast their wares to no-one in particular. We focus on building communities to interact with and we create good quality content. Social Media really is about 'Quality' and not 'Quantity'. 200 interactive connections can be much more powerful than 200.000 one way connections.

General Inquiries
Get the conversation started and please don't hesitate to reach out with any question you may be pondering. We will get back in touch with you in a timely fashion.
info@unitechworld.in
+91 657 2220547 / 8578001323