E Commerce
"We do not ensure you for the cheapest services, but we can ensure you for the best service we deliver."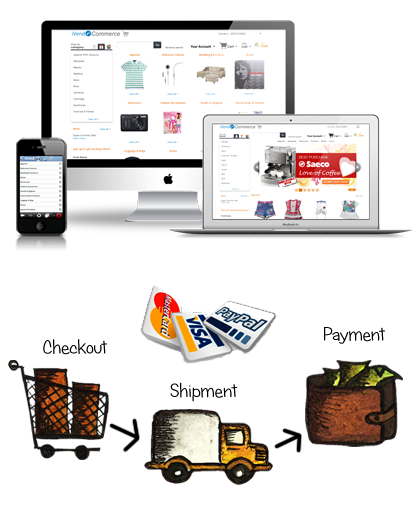 You can manage your own 'Online Shop' easily and efficiently
Studies have shown that you can expect an increase in business of up to 250% by accepting credit card payments on your web site. UniTechWorld - eCommerce Web Design' has the affordable and easy solution to allow you to manage the content of your own web site and accept credit card payments with PayPal or other online systems. Does this sound interesting to you? Please read on...
Do you need a custom eCommerce web site? Do you want to have an online shop that doesn't have the same old look and feel that everyone else seems to have? Of course you do! Your business is unique and finding an e-commerce solution to suit it can be very challenging - especially when your company lacks an experienced technical team.
We have the perfect ecommerce solution for you...
We can provide you with an attractive online shop that includes a powerful but easy to use back office for any kind of online venture. Whatever your business; Tourism, Real Estate, Furnishing, Fashion... you name it and we'll come up with an attractive, viable and affordable solution that just works.

General Inquiries
Get the conversation started and please don't hesitate to reach out with any question you may be pondering. We will get back in touch with you in a timely fashion.
info@unitechworld.in
+91 657 2220547 / 8578001323